href zine - xyber*feminism issue
Technofeminism Research, Publication, Issue #1, 2018
href zine xyber*feminism issue compiles diverse personal and artistic perspectives on techno-feminisms, technologically performed genders and an unjust nature.
The internet is being explored as cyborgs' habitat and traces of the cyberfeminist utopias are being researched. How do the internet and the techno-feminisms influence each other and how are these being manifested again today?
This issue curates various approaches to feminist research and art practices and includes as well its own xyber*feminist manifesto.
With contributions by Olivia Duke, Rachel Denti, Samantha Harvey, Jayson Edward Carter, Lotte Agger, Sofia Crespo, Anisha Jay, Aetheric Heart, Nikoloz Kapanadze, Digital Ruins
Co-edited with Lotta Stöver
Project page: href zine - xyber*feminism issue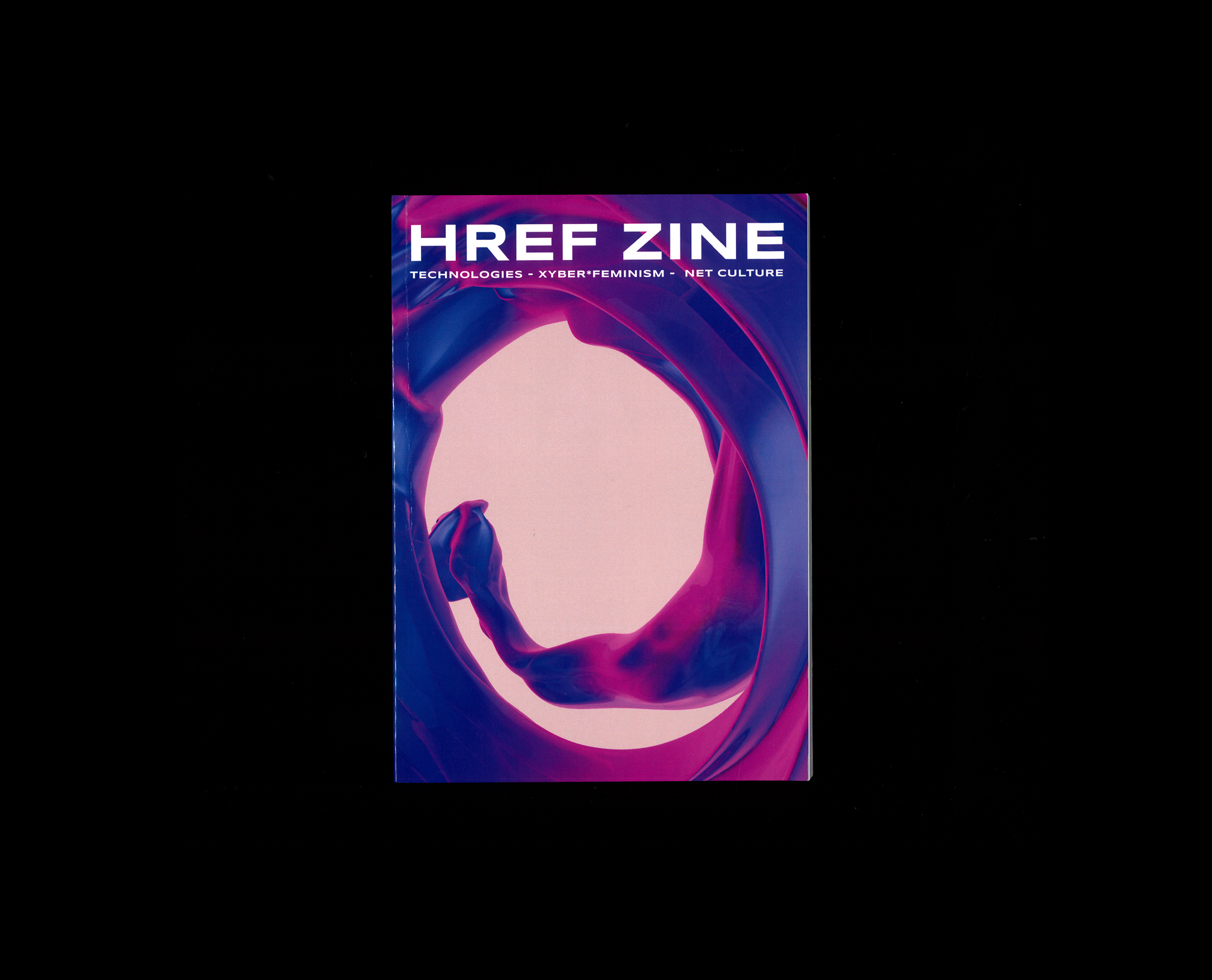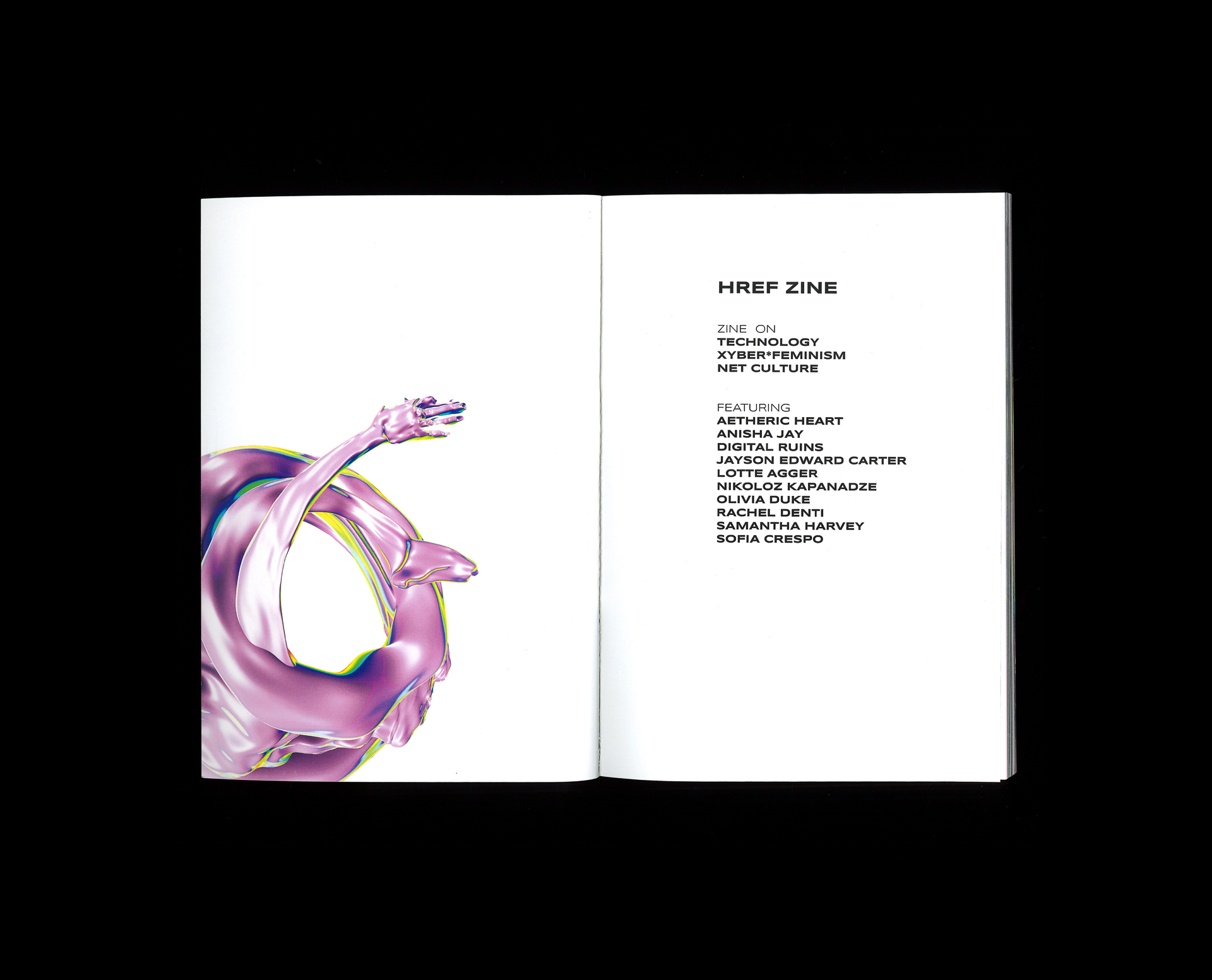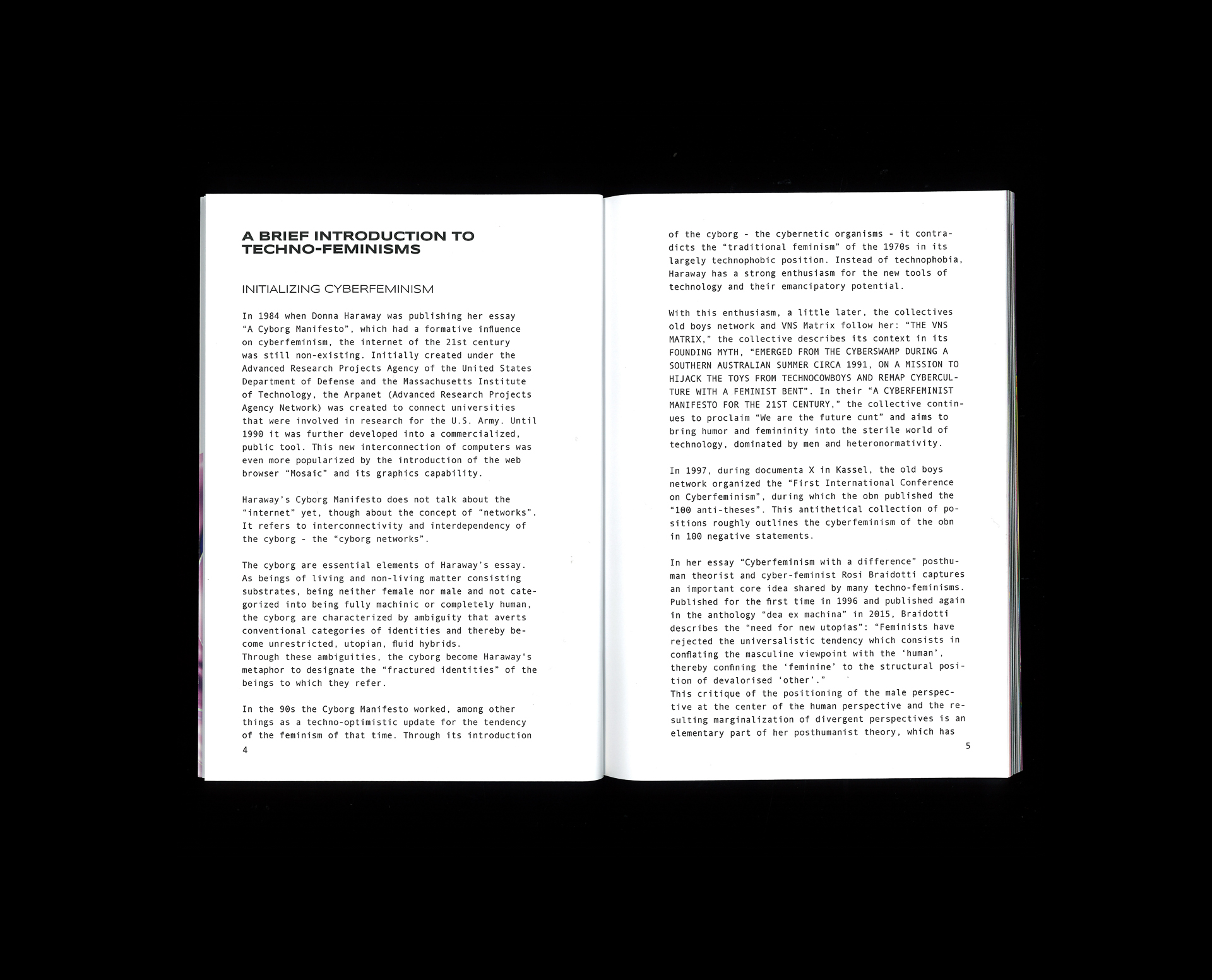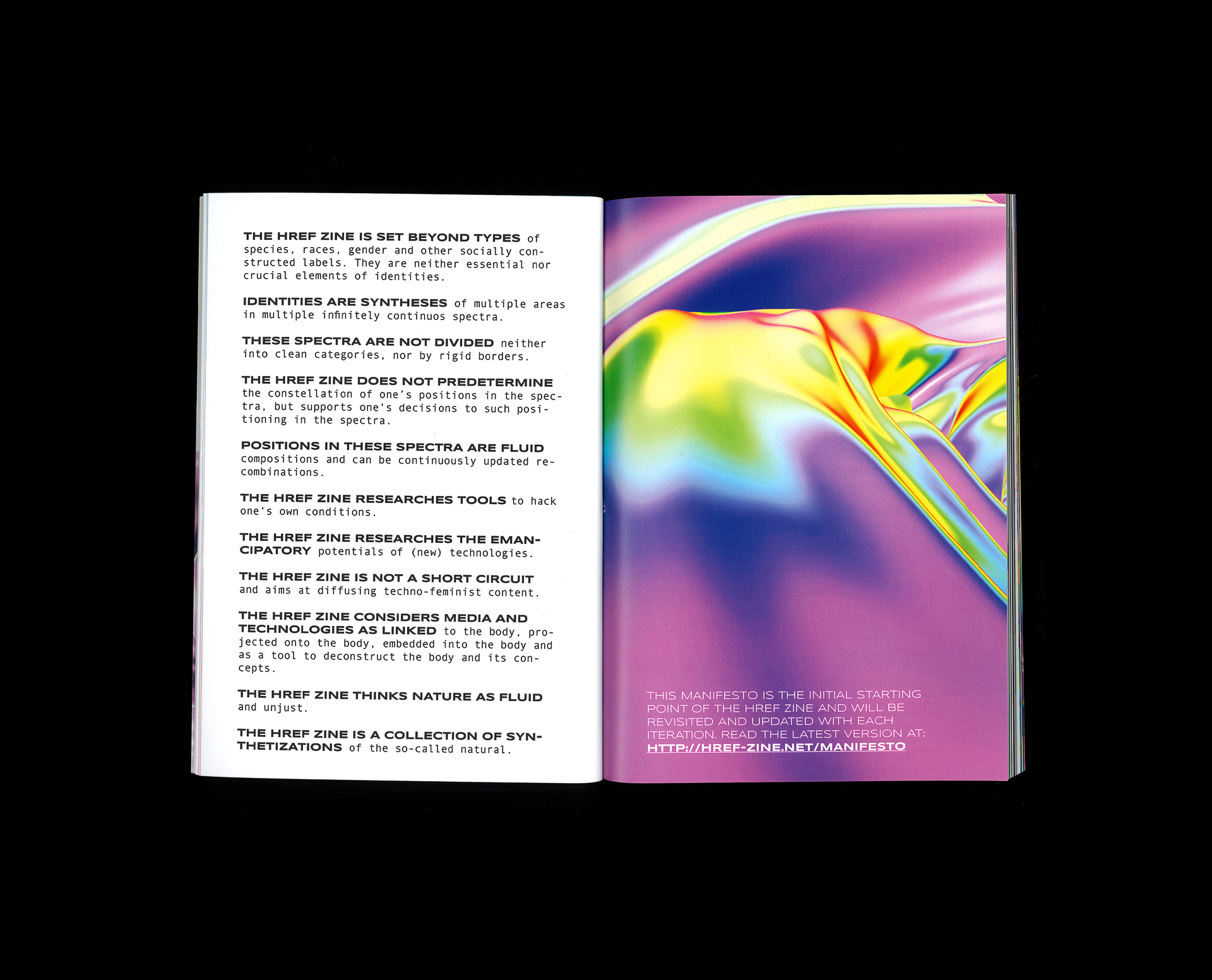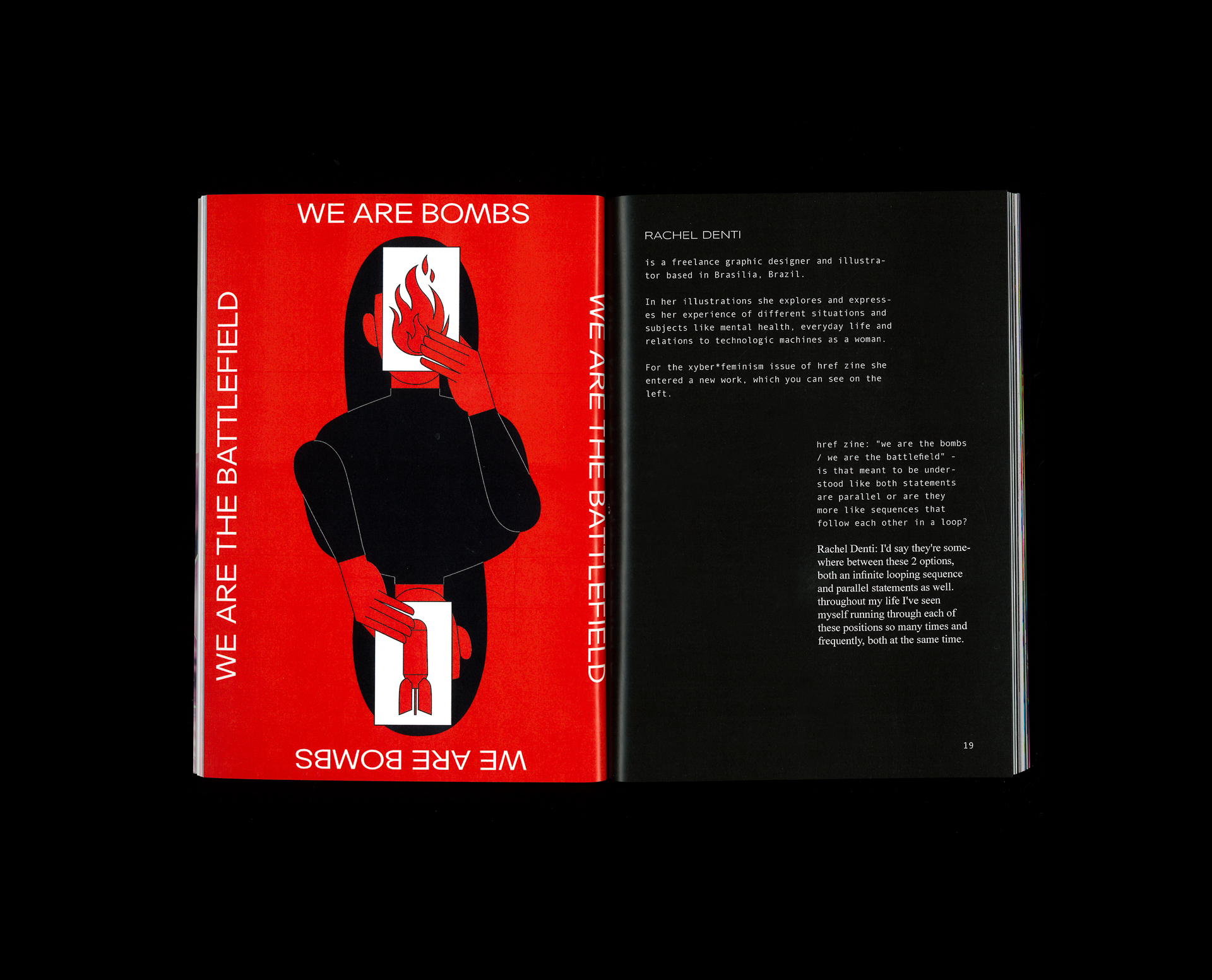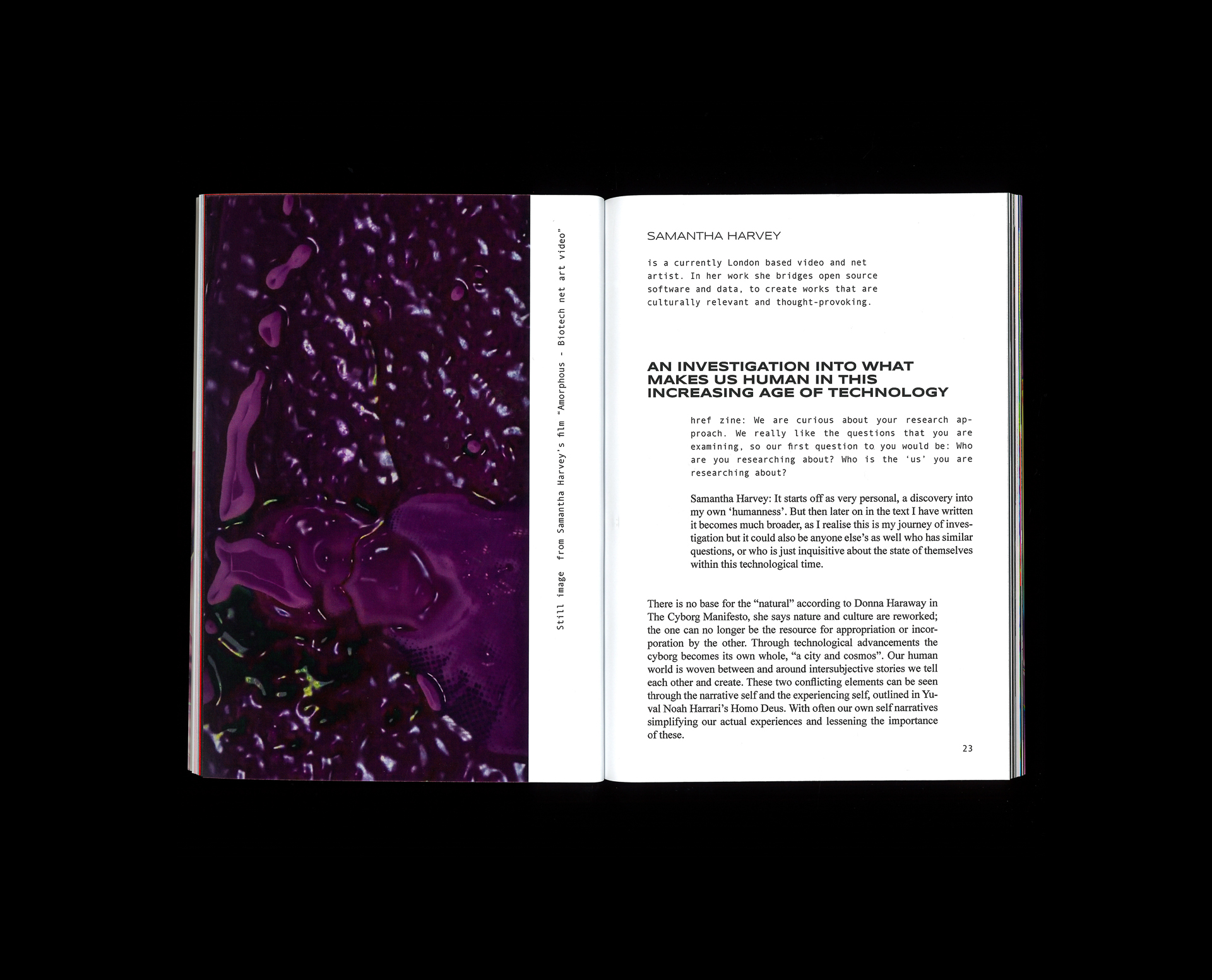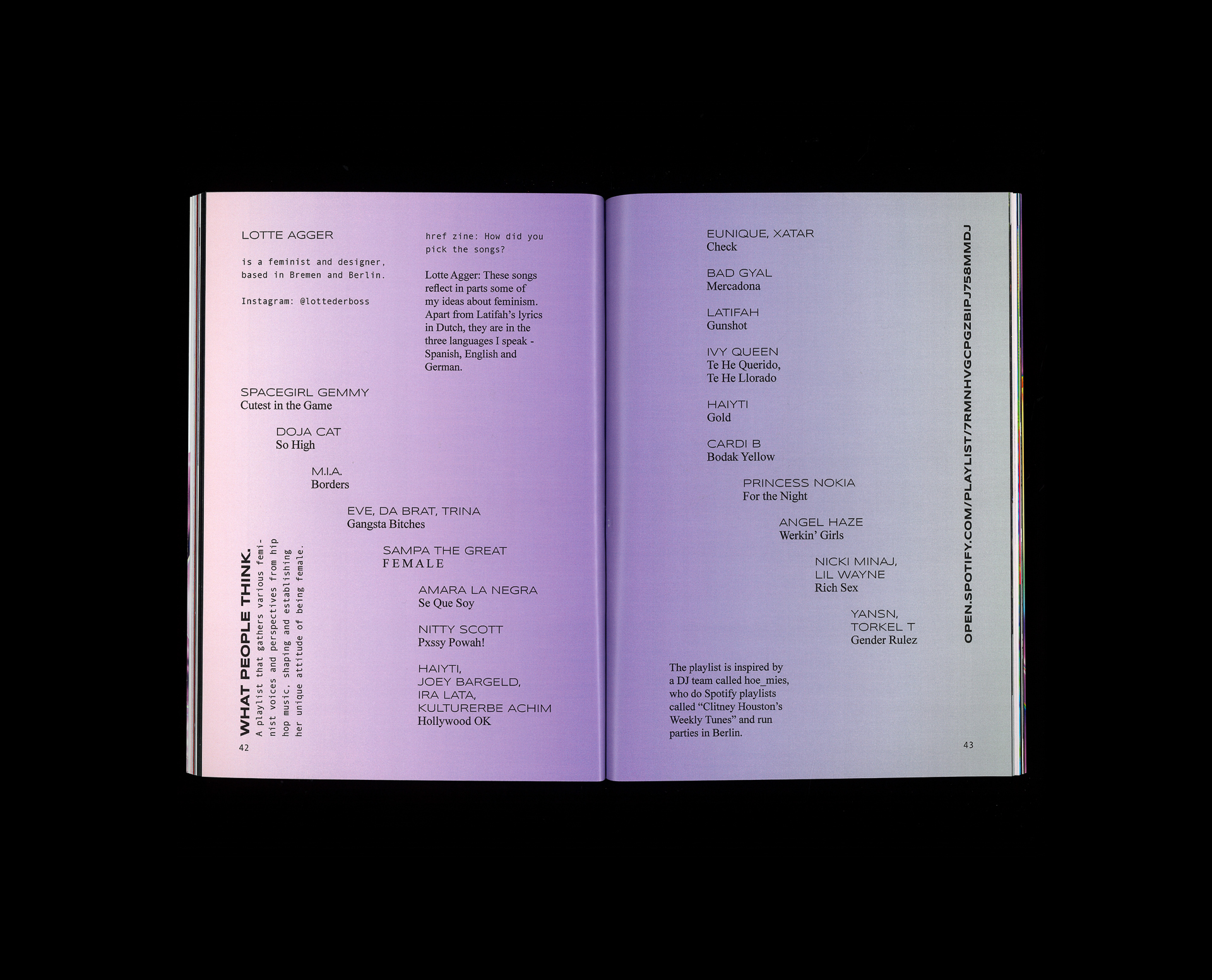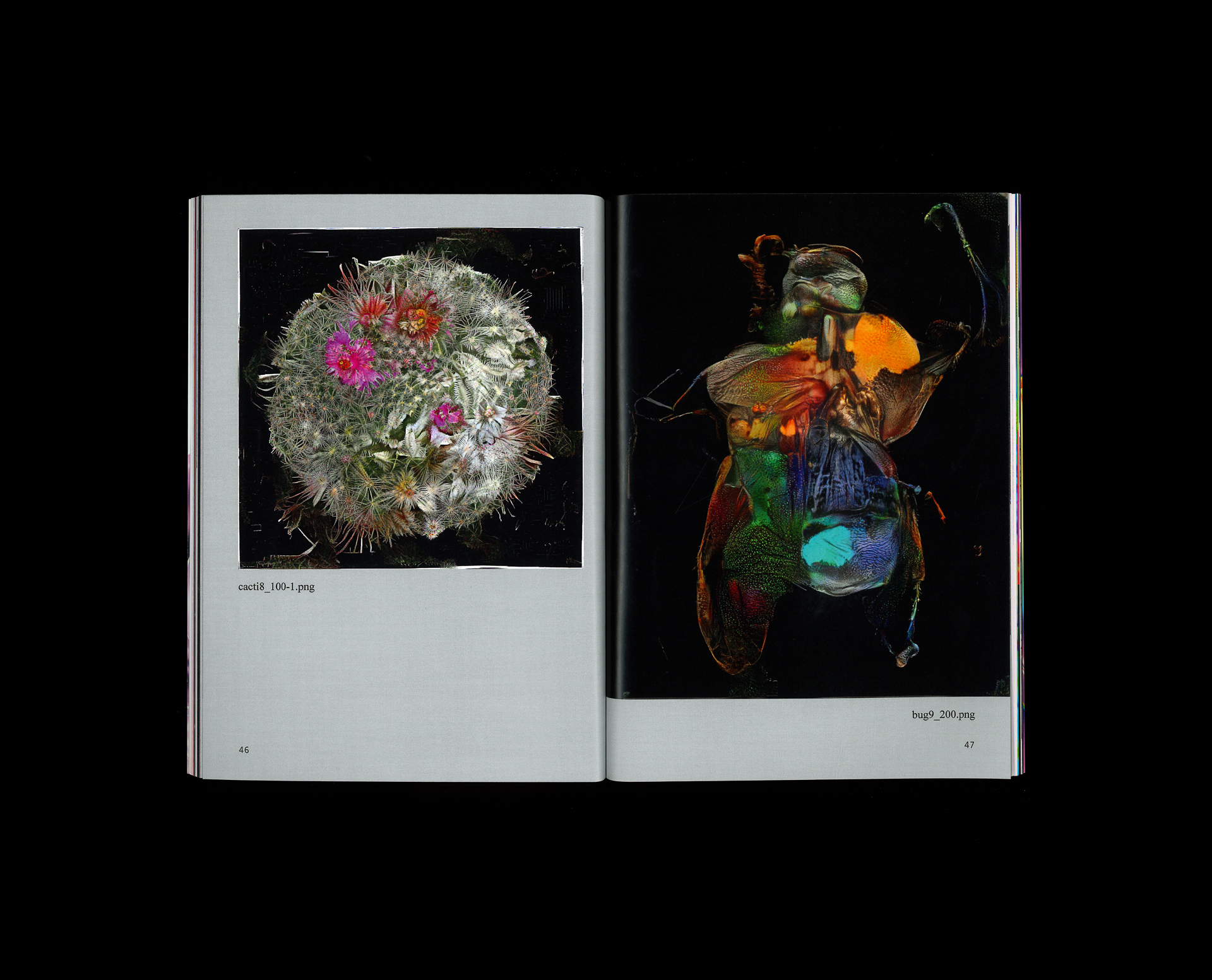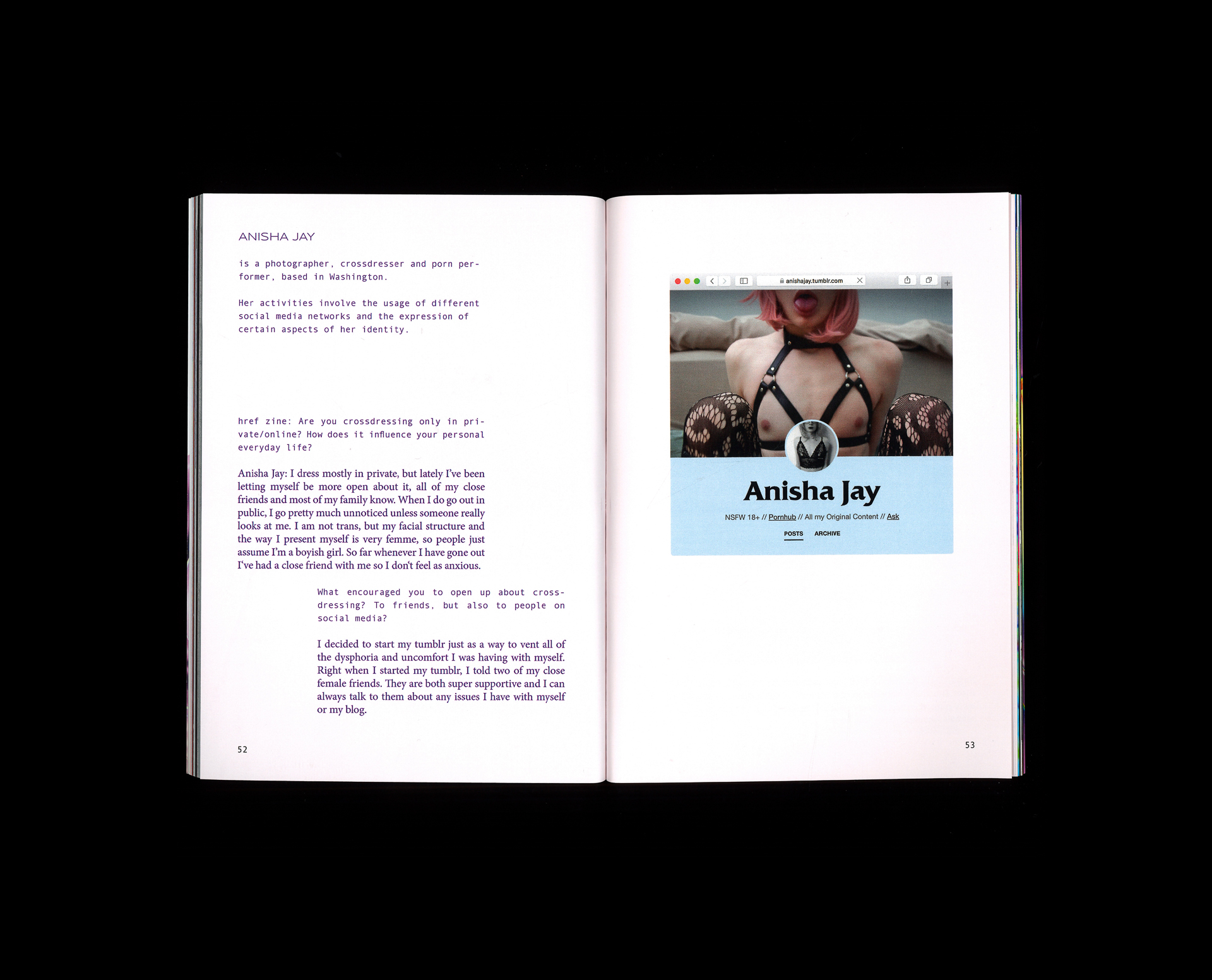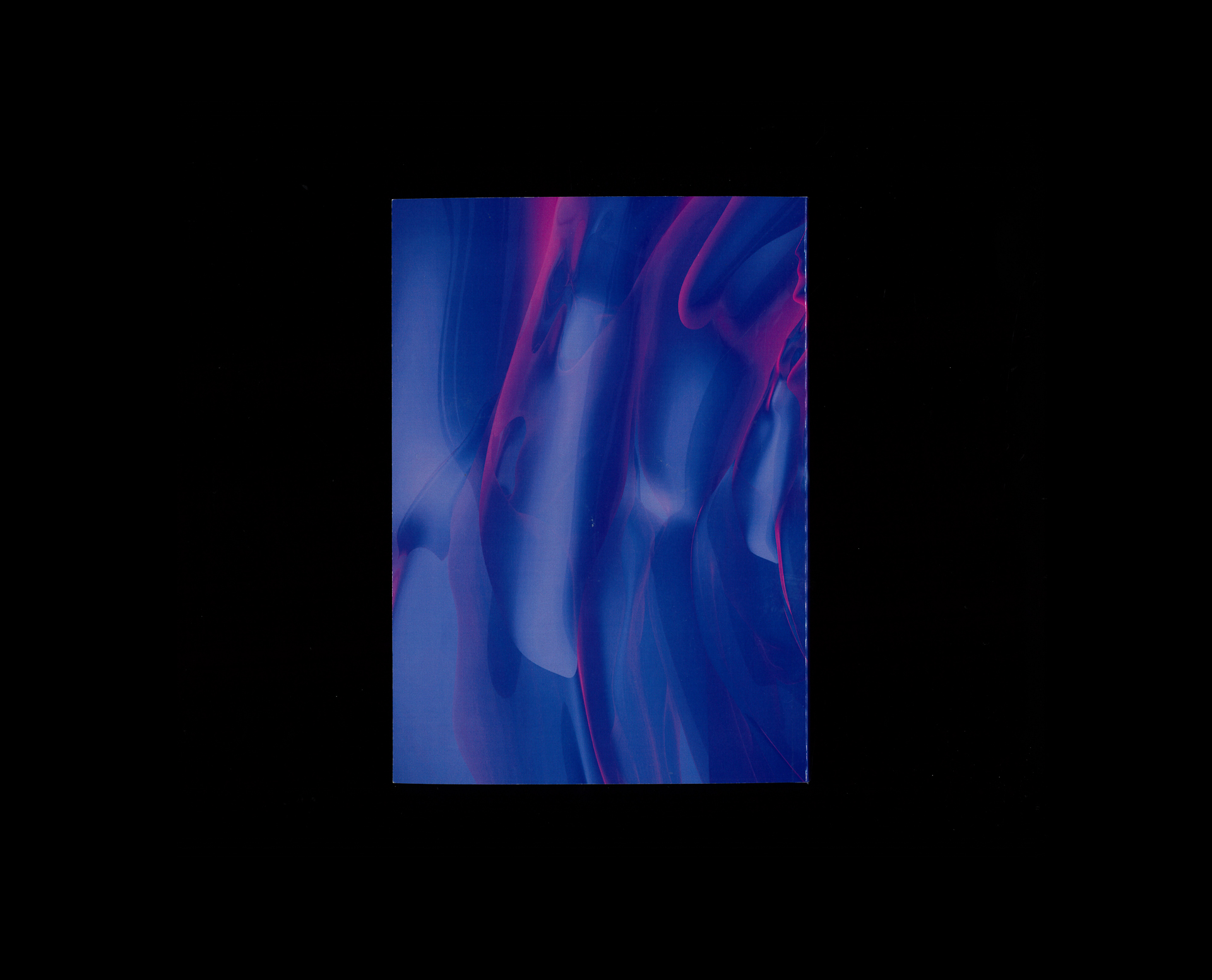 Awards
1. Prize - Hochschulpreis Digitale Medien, 2019
10.02.2019
Exhibitions
Curated by Laura Baumann, Sven Rose
Untere Rathaushalle Zentrum
Bremen, Germany
03.07. - 18.08.2019
Presented by Grrrl Zine Fair
Curated by Lu Williams
Beijing, China
06.06. - 09.06.2019
University of the Arts
Bremen, Germany
09.02. - 10.02.2019
http://cyfem - une exposition autour du cyberféminisme
Curated by Lisa Clamens
Centrifugeuse Concerts-Spectacles
Pau, France
21.01. - 25.01.2019
sch wa nk hal le
Bremen, Germany
22.10.2018
Press
Limited Edition: Die Zeitbombe tickt noch
Written by Jan-Paul Koopmann
taz, 02.08.2019
Participation in Archives
The Neural Archive, 2019
Archived by Cristina Piga, Chiara Ciociola and Alessandro Ludovico

Grrrls Zine Library, 2018
Archived by Lu Williams


Thanks to
Conceptual support by Prof. Asli Serbest and Prof. Dr. Andrea Sick

Project developed at the Digital Media Bremen program


References
A Cyborg Manifesto, Donna Haraway: 1985
Xenofeminism. A Politics for Alienation, Laboria Kubonics: 2015
dea ex machina, Armen Avanessian and Helen Hester: 2015